Welcome to our Museum. After many years directly involved in the printing industry, Liana and Nick Howard set about to build a museum of printing history with focus on machinery from the 1830's to 1950's. This period was an exciting time for not only worldwide technology, but also improvements to the printing press. Unlike any other, printing has spurred man to great things.

Howard Iron Works is supported by world-class talent in order to restore and present equipment just as it would have been when leaving the original factories.

We hope you will enjoy the site and pay a visit where rare and unusual machinery comes to life.




The printing press itself is inanimate until someone locks up a chase full of type. Then, words and illustrations come alive. Read more »


Need a diversion?
Come and visit our new GAME ROOM.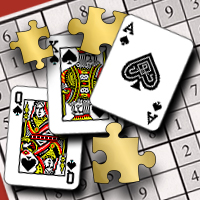 We have created a virtual Game Room for your enjoyment. Available now are Sudoku, Solitaire, and Jigsaw Puzzles, but more games and puzzles will be added soon.

Grab a cup of coffee, pull up a chair and play.



To the Game Room »